About Us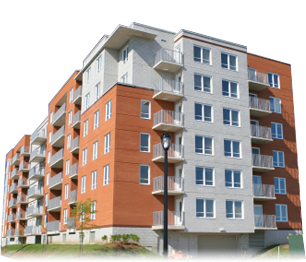 H&S La Croix Inc. is a Quebec-based company specializing in the construction of new residential homes and condominiums in Quebec. Our goal is to create beautiful spaces that enhance and improve the surrounding area while respecting the natural beauty of every property. The high value we place on aesthetics and quality influences everything from the selection of our locations to the design of our buildings to the materials we use.
As well, at H&S La Croix Inc., we bring our expertise in the advantages of "pre-fab" construction to each of our projects. Prefabrication is an innovative process with modules produced in a highly efficient manufacturing facility then transported to the job site. By "pre-fabricating" these modules in a controlled setting, precision is higher, less waste is produced, and final assembly can be accomplished in a fraction of the time traditional building methods require.
Significant cost savings is realized with pre-fab construction, which allows us to produce high-quality buildings at economical prices for our Customers.
We carefully choose to only be affiliated with organizations that share our vision to create aesthetically pleasing "green" residential spaces of exceptional quality.